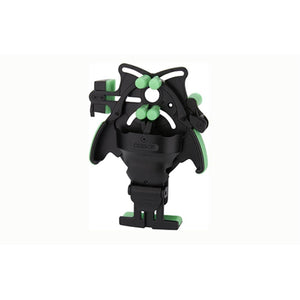 Perks of buying from us
Free Shipping
Lowest Price Gurantee
Trade-in Credit
15-Day Returns
Description/Detail
The HookUpz Universal adapter connects any smart phone to any optical device in seconds. It is compatible with all popular phones (except phablets i.e Samsung Galaxy Note, iPhone 6 Plus/6S Plus & Lumina 920) and all nearly all optics (except rifle scopes).

It fits any smart phone with or without a case (you can even use a charging case for hours of continual, uninterrupted use). The Universal adapter can be used on binoculars, monoculars, spotting scopes, telescopes, microscopes, night vision, borescopes or slit lamps. The perfect accessory for all your digiscoping needs.
It is easy to use, no glue or complicated pieces needed. Features a self-centering clamp with release grips that can hold optics over a very large range of diameters for all types of optics.
Self-centering clamp means you don't have to realign for different optics. Fits a wide range of optics with an outer eyepiece diameter of 20-58mm.
The releasable clamp allows you to let go of device and the optic is automatically in place at the perfect alignment.
Phone alignment only needs to be done once initially, with two point alignment lock knobs. Has a single arm phone clamp for easy and quick installation and removal of phone during repeated use.
It's small, portable and lightweight so you can bring it with you anywhere. Share images & videos captured in the field quickly & easily! Digiscoping has never been easier with the Universal.