Free Shipping
Lowest Price Gurantee
Trade-in Credit
15-Day Returns
Buy Sanitization Supplies
Optic-Clean UV Microscope Eyepiece Sanitizer
Regular price

$1,050.00

Sale price

$950.00
Cotton Tipped Applicator Swab - Industrial, 6"
Regular price

Sale price

$5.95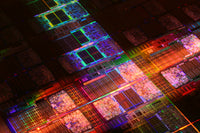 Microscope Hub
Microscope Hub is dedicated to providing high quality, reliable, brand name optical and digital inspection instruments at fair prices.
We strive to make our website rich with content that will allow our customers to make the best product choice for their application while delivering that product in a risk free environment. We have a tremendous passion for microscopy, the technology behind it, and making it simple and easy to understand for everyone.
Headquartered in Fremont, California, the company's executive team and staff have over 30 years of combined microscopy experience at all levels. We are knowledgeable, customer driven, and take pride in providing our customers with the absolute best online experience possible.